Atlanta Center for Aesthetic Vaginal Surgery

Experience, Expertise, Empathy & RESULTS
Dr. John R. Miklos: A World Renowned Cosmetic Vaginal Surgeon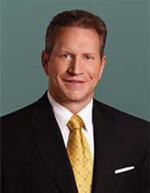 Dr. Miklos is known throughout the world as an international authority of vaginal aesthetic and reconstructive surgery as well as laparoscopic urogynecology.  He is the proud winner of many national and international awards including:   Castle Connoloy Top Doctor Award – 10 consecutive years; Best Doctor in America – 8 consecutive years; Top Ob/Gyn – 3 consecutive years.  It is this reputation that brings in patients throughout the world including: celebrities, international clientele, physicians, physician's wives, professional athletes, CEOs and wives of international business magnets.  Dr. Miklos is the first gynecologist in the world to be fellowship trained in urogyencology as well as minimally invasive reconstructive vaginal surgery.  He was the first urogynecologist and reconstructive vaginal surgeon to be formally trained in vaginal cosmetic surgery.  Dr. Miklos  has traveled the world in search of surgical purity and is considered an authority in urogynecology, laparoscopic vaginal reconstructive and cosmetic vaginal surgery.  He parlayed this surgical training with plastic surgery to head one of the foremost cosmetic surgical teams in the world, he and Dr. Moore.  Dr. Miklos has been doing cosmetic vaginal surgery for over 15 years.  
Dr Miklos is also the primary author of some of  the largest and most influential scientific papers in the world including: 

The largest series in the world of labiaplasty patients (550 patients) and their postoperative expectations – Surgical Technology -2011
The largest series in the world on the indications why patients pursue labiaplasties – Journal Sexual Medicine  2008
Largest series in the world on the "gold standard" the laparoscopic sacral colpopexy – Obstetrics & Gynecology 2008
(Co -author NOT primary author) on largest ever published series on vaginal rejuvenation – Journal Sexual Medicine 2010
(Currently pending) largest series on the laparoscopic approach to vesicovaginal fistula
Experience -Dr. Miklos has 4 more years of vaginal surgery training than the average gynecologist. He was trained as a gynecologist (4 years) and then proceeded to do two 2- year fellowships in advanced surgical training. After completing his residency in obstetrics and gynecology in 1993 in Philadelphia, PA he spent 2-years in urogynecology and reconstructive vaginal surgery at Good Samaritan Hospital, Cincinnati, OH (1995-97). In 1997 he became the director of urogynecology training at Atlanta Medical Center in Atlanta, GA and simultaneously studied for 2 more years under world-renowned surgeon, William B. Saye, MD in minimally invasive reconstructive vaginal surgery (1997-1999). Dr. Saye was the first person in the USA to perform the laparoscopic gall bladder removal and Dr. Miklos was his first and only 2-year protégé. After that time Dr. Miklos traveled the world leaning and training in new procedures and techniques from all over the world including: Sweden (TVT sling), Russia (laparoscopic Davydov procedure- Neovagina), France (Transvagina Mesh), Belgium (TOT sling), Beverly Hills and U.K. (cosmetic surgery).
In 2011 Dr. Moore and he were guest lecturers at the annual Australian Gynecologic Endoscopy Society (AGES) meeting in Adelaide Australia.  Dr. MIklos was given the honor of being the only international surgeon to perform live surgery for more than 400 attendees at the AGES meeting.  He was also invited to teach at  the European Cosmetic Surgical Society Conference in Austria in September 2011 where  he  lectured on labiaplasties and preparation for vaginal rejuvenation surgery.   In June 2011 he operated and lectured in Moscow, Russia at the 20th annual Russian Society of Laparoscopic Surgery Conference. He once again has been asked to teach his surgical techniques at the largest laparoscopic society meeting in the world American Association of Gynecologic Laparoscopy in Hollywood,  FL in 2011.
Expertise –Dr. Miklos and his partner Dr. Moore were some of the first surgeons in the country to dedicate their time and experience to the field of cosmetic vaginal surgery. This dedication has resulted in their almost unprecedented expertise resulting in patients' confidence and them traveling from all over the world for surgery.  Dr. Miklos & Moore have now operated on patients from 49 states and 47 countries. Dr. Miklos & Moore are considered international experts in the field of cosmetic vaginal surgery and have written some of the largest and only scientific papers, book chapters and a book on vaginal rejuvenation. They are international and national directors and lecturers of vaginal cosmetic surgical seminars and symposium.
Empathy –Dr. Miklos is empathetic to a patients needs and surgical desires. Dr. Miklos spends between 45 minutes to 2 hours which each new patient consultation. He spends approximately 45 minutes face to face with a patient requesting surgery for external cosmetic surgery (labiaplasty, clitoral hood lift, reduction of lateral prepuce etc) and approx 1 hour 15 minutes for internal cosmetics (vaginal tightening or rejuvenation). Dr. Miklos also takes a woman's desires and needs into account. He understands it is the patient's body and he incorporates their desires and expectations into the surgical plan.
Results –Dr. Miklos believes a patient should choose a surgeon based on the surgeons experience, expertise and ability to achieve unprecedented RESULTS! RESULTS are a direct application of the surgeons experience and expertise and the easiest way to assess cosmetic results are viewing the surgeons before and after photos.
Please view Dr. Miklos' & Moore's BEFORE and AFTER photos and then look at the before and after photos on as many other website as possible. If your surgeon does not have a website then ask him to see his before and after photos in his office. If he doesn't have any or has less then 10, I recommend you choose a new surgeon.
Patients are amazed at the 100's of before and after pictures that we have available of OUR patients both at our office and on our website.  Most patients agree that our pictures by far "ARE THE BEST WE HAVE EVER SEEN"…. This is often the TOP reason why patients come to Atlanta for their surgery….RESULTS.
|| Back to Top ||