Atlanta Center for Aesthetic Vaginal Surgery

Worldwide Reputation, Experience, Expertise & RESULTS
Dr. Robert D. Moore: Internationally Renowned Cosmetic and Vaginal Reconstructive Surgeon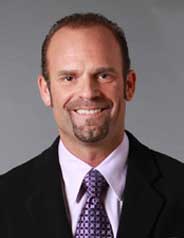 Dr. Moore is known throughout the world as one of the foremost vaginal aesthetic and reconstructive surgeons practicing today. He has gained respect and admiration from physicians, surgeons and patients globally secondary to his surgical skills and unwary dedication to research, teaching and advancing technologic advancements in the field of vaginal surgery. He travels the world demonstrating and teaching new surgical techniques and is sought after by patients and physicians alike for both treatment and/or training. His reputation and combined Fellowship training in Urogynecology/Vaginal Reconstructive Surgery and Cosmetic Surgery has lead him to co-direct the most foremost cosmetic vaginal surgical teams in the world.
Experience -Dr. Moore has 4 more years of vaginal surgery training than the average gynecologist. He was trained as a gynecologist (4 years) and then proceeded to do two 2- year fellowships in advanced surgical training. After completing his residency in obstetrics and gynecology in 1998 in New England he came to Atlanta and spent 2-years in Radical Pelvic Surgery (Gyn Oncology)/Urogynecology and Vaginal Reconstructive Fellowship Training. In 2000, he joined Dr. John Miklos at the Atlanta Center for Laparoscopic Urogynecology and trained for 2 more additional years in Minimally Invasive Vaginal Reconstructive Surgery. Dr. Miklos was one of the first Urogynecologists in the world to be dually trained in Urogynecology and Minimally Invasive Vaginal Reconstructive Surgery. After that time Dr. Moore traveled the world (many times with Dr. Miklos) learning and training in new procedures and techniques, including: France, Italy and Germany (TOT sling, Transvaginal Mesh), Russia (laparoscopic Davydov procedure- Neovagina), Beverly Hills and NYC (cosmetic surgery).
Dr. Moore still tirelessly travels the globe in pursuit of perfecting his skills as well as training, teaching and educating others. He travels more than 100,000 miles a year operating and lecturing throughout the world. In the last two years (2011/2012) he has operated and taught in Colombia SA (Bogota, Cali and Medellin), Argentina (Buenos Aires), Uruguay, India (Mumbai, Bangalore, Hydrabad), Puerto Rico, Australia, New Zealand, Austria, Dubai and London.
Expertise –Dr. Moore and his partner Dr. John R Miklos were some of the first surgeons in the country to dedicate their time and experience to the field of cosmetic vaginal surgery. This dedication has resulted in their almost unprecedented expertise resulting in patients' confidence and them traveling from all over the world for surgery. Dr. Moore and Miklos have now operated on patients from 49 states and 48 countries. Dr. Miklos & Moore are considered international experts in the field of cosmetic vaginal surgery and have written some of the largest and only scientific papers and the first comprehensive book on Vaginal Rejuvenation and Cosmetic Surgery for women as well as the FIRST chapter ever published in a major medical textbook on Vaginal Cosmetic and Reconstructive Surgery. They are international and national directors and lecturers of vaginal cosmetic surgical seminars and symposiums. They Co-Chaired the FIRST ever Global Symposium on Cosmetic Vaginal Surgery in 2010 at the American Academy of Cosmetic Surgeons Annual Scientific Meeting and are invited to Vienna, Austria this year lecture at the World Cosmetic Surgery Congress.
Empathy –Dr. Moore and Miklos are empathetic to a patients needs and surgical desires. They spend approximately 45 minutes face to face with a patient requesting surgery for external cosmetic surgery (labiaplasty, clitoral hood lift, reduction of lateral prepuce etc) and approximately 1 hour 15 minutes for internal cosmetics (vaginal tightening or rejuvenation). Dr. Moore and Miklos also take a woman's desires and needs into account. They understand it is the patient's body and he incorporates their desires and expectations into the surgical plan.

Results –Dr. Moore believes a patient should choose a surgeon based on the surgeons experience, expertise and ability to achieve unprecedented RESULTS!! RESULTS are a direct application of the surgeons experience and expertise and the easiest way to assess cosmetic results are viewing the surgeons before and after photos. Scientific achievements such as peer reviewed published scientific articles should also be considered .
Please view Dr. Miklos' & Moore's BEFORE and AFTER photos of cosmetic vaginal surgery and then look at the before and after photos on as many other website as possible. If your surgeon does not have a website then ask him to see his before and after photos in his office. If he doesn't have any or has less then 10, I recommend you choose a new surgeon.
Patients are amazed at the 100's of before and after pictures that we have available of OUR patients both at our office and on our website. Most patients agree that our pictures by far "ARE THE BEST WE HAVE EVER SEEN"…that's why they come to Atlanta for RESULTS.
|| Back to Top ||