Atlanta Center for Aesthetic Vaginal Surgery

Labia Majora Convergence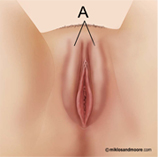 A - Labia Majora w/ Anterior Divergence
(click to enlarge)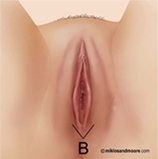 B - Labia Majora w/ Posterior Divergence
(click to enlarge)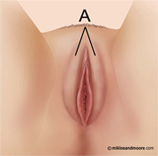 A - After Anterior Convergence Surgery
(click to enlarge)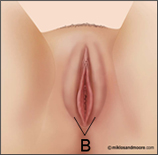 B - After Posterior Convergence Surgery
(click to enlarge)
Labia majora convergence surgery is performed in women who feel that their labia majora diverge away from the clitoris or away from the perineal body. 
When viewing a picture or medical illustrations of patients with this problem, they often complain that their labia majora diverge away and don't come together.   This can occur anteriorly above the clitoral hood and posteriorly below the vaginal opening at the perineum.  
Surgery can be performed to pull the majora towards the midline to give a more aesthetically appealing contouring of the majora both above and below the vaginal openings.
Click here to view Before and After Photos