Atlanta Center for Aesthetic Vaginal Surgery

Traveling to Atlanta
Dr. Miklos and Dr. Moore are world-renowned surgeons and patients travel globally to Atlanta to seek their surgical expertise. Whether you are driving to Atlanta or traveling internationally, it is easy to make arrangements to have your surgery performed by Dr. Miklos and Dr. Moore.    Our staff is dedicated to our patients and will assist you in your travel plans. 
For our out of town patients, we help cover the cost of your accommodations
For patients that travel to Atlanta for surgery, we recommend that you stay in town after your surgery so that we can take care of you should a complication arise. We would be happy to discuss hotel accommodatinos if needed.
Below is some general information on traveling to Atlanta and where to stay during your recovery.
How long will I need to stay?

There are different timeframes allowed based on the type of surgery you are having. If you are having more than one of these procedures, then the longer time frame appliers. These time frames are as follows: Laparoscopic surgery - 72 hours, Vaginal surgery - 48 hours, Labial surgery - 24 hours after discharge from the hospital. Please make arrangements accordingly.
Transportation
Arrangements must be made for someone to take you home or to the hotel (if from out of town) from surgery. You will not be allowed to drive yourself or take any form of public transportation (cab, bus, etc.).
Nursing Care
If you are alone, you have the option to hire a nurse to come to the hospital, sign you out, transport you to the hotel, and make sure you are set up and comfortable for the night.
Travel by Air
Hartsfield-Jackson Atlanta International Airport is a major hub for the Southeastern United States.   Northside Hospital is located 23 miles North of the Airport.
Where to stay
There are many hotel choices located near Northside Hospital
Hotel Suggestions Near Northside Hospital for Out-of-State Patients Receiving Surgery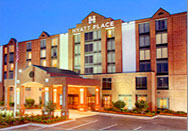 Hyatt Place Atlanta Perimeter
1005 Crestline Pkwy, Atlanta, GA 30328
770.730.9300
Our patients prefer the Hyatt Place Atlanta Perimeter as opposed to other hotels
Close proximity to the hospital
Free shuttle service
Spacious rooms
Patients can rest up in this open floorplan which includes a separate sitting area
Free high-speed internet and Breakfast Bar
24/7 Guest Kitchen serves made-to-order snacks and entrees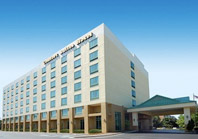 Comfort Suites
6110 Dunwoody Rd, Atlanta, GA 30329
770.828.0330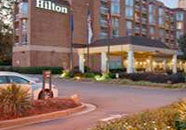 Hilton Suites Atlanta Perimeter
6120 Peachtree Dunwoody Rd, Atlanta, GA
770.658.0808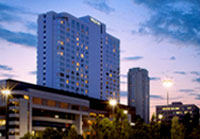 The Westin Buckhead Atlants
3391 Peachtree Rd, N.E., Atlanta, GA 30326
404.365.0065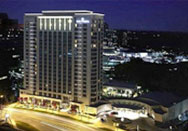 Intercontinental
3315 Peachtree Rd, N.E., Atlanta, GA 30326
404.946.9000
Coming in town for a consultation? Stay close to our office. (our office is located approximately 20 minutes north of Northside Hospital



3400 Old Milton Pkwy, Building C, Suite 330, Alpharetta, GA 30005 | Call Now for a Consultation 770.475.4499